415 IT Blog
415 IT has been serving the San Rafael area since 2005, providing IT Support such as technical helpdesk support, computer support, and consulting to small and medium-sized businesses
4 Common Pitfalls Holding Back Your Business' Collaboration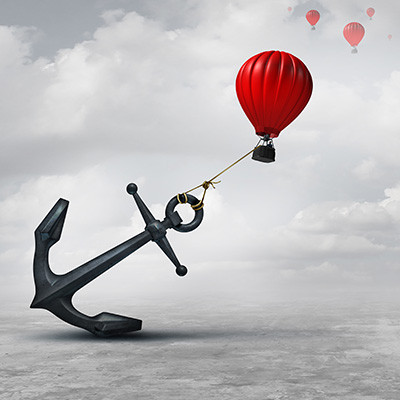 Collaboration tools can be remarkably helpful for businesses, if not downright essential to their success. With the right tools that are, of course, configured the right way, you can see exponential returns on your investment as your staff enjoy the many benefits they provide. Today, we want to discuss four common pitfalls with your collaboration tool security that must be addressed.
Ensure Secure Data Sharing Protocols
It's easy to assume that your collaboration platforms are properly securing your business' files when you share them through the apps, but this is not necessarily the case. You want to do some research and make sure that any tools you use—particularly those that are a part of the public cloud—use encryption to keep your files and communications secure. Yes, this also means your email solution!
Do Research on Your Solutions and Providers
When you are working with providers during the initial setup of your collaboration tools, you'll need to be extra careful to ensure that you are appropriately configuring your solutions for maximum security. It's easy to make the assumption that what one business finds useful will work for another, but it's simply not the case, and providers who aren't going to help you ensure you get the most value and security out of your solution have no place being on your business' payroll, so to speak. In other words, make sure you understand your business' needs first, then clearly articulate those needs to your providers so they can be obligated to help you get what you need from the agreement.
Make Sure Collaboration Tools are Centrally Managed and Maintained
If you're having your employees use collaboration apps and tools, then you should ensure that they are not finding alternative solutions that are outside of your company's control. You can dissuade them from making use of external apps—a concept known as shadow IT—by providing them with the tools they need to effectively do their jobs. The reason for this is that you don't want them sharing company data through third-party or external apps that you cannot control or gain access to if needed.
Make Sure Your Team is Secure, Too
How do your employees access the resources they need to do their jobs? You need to make sure that employees who work out of the office for any reason are using secure Internet connections, further reinforced through the use of a virtual private network to obfuscate your data from any onlookers.
415 IT can work with your business to secure its collaboration tools, from your productivity suite to your email communications solution to your networking solutions. To learn more, call us today at (415) 295-4898.
Comments
No comments made yet. Be the first to submit a comment