415 IT Blog
415 IT has been serving the San Rafael area since 2005, providing IT Support such as technical helpdesk support, computer support, and consulting to small and medium-sized businesses
Creating a Powerful Backup Strategy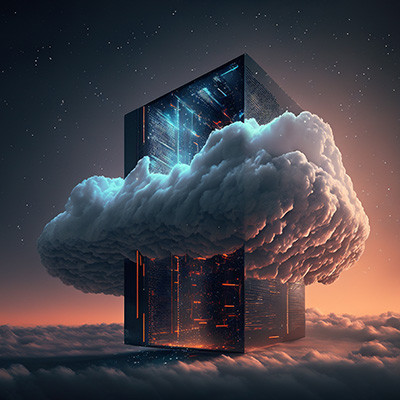 Data is the lifeblood of a business. In the event of unforeseen circumstances such as hardware failure, malware attacks, or human error, having a well-designed backup and data recovery strategy in place becomes paramount. Today, we try and guide you through the process of creating a robust backup and data recovery strategy, ensuring the safety and accessibility of your data.
Assess Your Data
Before delving into the specifics of a backup and data recovery strategy, it is essential to assess and categorize the data you possess. Identify the critical data that must be safeguarded, including financial records, customer information, and intellectual property. Categorize the data based on its importance and relevance to your business operations.
Define Recovery Objectives
Understanding your recovery objectives is crucial in designing an effective backup strategy. Determine the Recovery Time Objective (RTO) and Recovery Point Objective (RPO) for each category of data. The RTO defines the acceptable downtime, specifying how quickly you need to recover data, while the RPO outlines the maximum data loss you can tolerate.
Choose the Right Backup Solution
There are several different ways that an organization can back up its data. It can simply back it up to hard drives, pay for cloud storage to send its backups to, it can even backup files to a tape drive if it so chooses. At 415 IT, we believe the backup and disaster recovery (BDR) system we offer offers the best, most comprehensive data backup.
The BDR offers incremental onsite backup to our BDR device, while also pushing copies to an offsite data center. The integration of the cloud provides a level of redundancy that ensures that regardless of what befalls your business, you can recover your data and keep working forward.
Implement a Backup Schedule
Consistency is key when it comes to backups. Establish a regular backup schedule based on the criticality of your data. Consider the frequency of changes to your data and the associated risks. Automated backup solutions, like the BDR, can simplify this process by ensuring backups are performed regularly without manual intervention.
Test and Validate Your Backups
Creating backups alone is not enough; it is vital to regularly test and validate their integrity. Perform periodic recovery tests to ensure your backups are complete and can be successfully restored. This step guarantees that your data can be recovered when needed, minimizing downtime and potential loss.
Secure Your Backups
Protecting your backups is as crucial as creating them. Implement security measures to safeguard your backup data from unauthorized access, theft, or malware attacks. Encryption, both in transit and at rest, adds an extra layer of protection. Offline backups also reduce the risk of ransomware attacks targeting online storage.
Your backup is a crucial part of protecting your organizational data. If you would like to talk to one of our knowledgeable consultants about getting your business outfitted with a BDR, give us a call today at (415) 295-4898.
Comments
No comments made yet. Be the first to submit a comment