415 IT Blog
415 IT has been serving the San Rafael area since 2005, providing IT Support such as technical helpdesk support, computer support, and consulting to small and medium-sized businesses
Knowledgeable IT Technicians Present Value for SMBs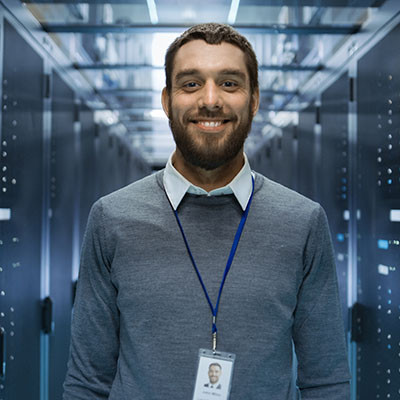 With organizations running on technology, it is important that it is reliably managed. It's also important that your organization has the technology in place that will help your team be the most productive and that will keep your data secure. The best way to accomplish this is with help from certified and knowledgeable IT technicians.
Understanding of Business Technology
There are people who know technology, and then there are those that work with it day in and day out. You can't operate a business without having the right technology in place, complete with those who help to keep it in proper working order. Your IT technicians should be knowledgeable about how to set up and configure computer systems, troubleshoot hardware and software, and secure a network from both internal and external threats. With this expertise, your IT technicians should be fully capable of managing and maintaining small business technology with minimal incident.
Keeping an Eye Out for Potential Issues
Certified IT technicians can work to proactively monitor your systems for a variety of issues that could lead to more frustrating problems. The idea behind proactive monitoring is that these issues can be addressed before they become worse, allowing organizations to dodge the expensive frustrating downtime and data loss that comes from a halt in operations.
Responding as Quickly as Possible (and Necessary)
If you experience technology problems during the course of everyday operations, time is of the essence. You need technicians who can respond quickly and appropriately to minimize the amount of time and money lost during the downtime. With the right combination of expertise and knowledge, a certified IT technician can get your business back in proper running order as soon as possible.
Improving Data Security
Data security is an issue that plagues all businesses, especially small businesses that don't have the same access to enterprise-grade security tools and solutions as larger organizations do. They also struggle to take advantage of the same level of IT security expertise due to limited budgets. Thankfully, certified IT technicians and managed service providers offer small businesses the same opportunities offered to larger companies, from security solution configuration to remote backups to ensure data security and integrity on all levels.
Scaling According to Need
Small businesses can grow rapidly, and so too do their technology needs and expectations. A certified IT technician can help SMBs adapt to their constantly changing technology needs to ensure it aligns with their goals every step of the way. This involves planning for future growth, too, and ensuring that changing technological requirements do not get in the way of further innovation.
415 IT can give your business access to the certified IT technicians it needs to be successful. To learn more, call us today at (415) 295-4898.
Comments
No comments made yet. Be the first to submit a comment