415 IT Blog
415 IT has been serving the San Rafael area since 2005, providing IT Support such as technical helpdesk support, computer support, and consulting to small and medium-sized businesses
Tip of the Week: How an Android User Can FaceTime, Sort Of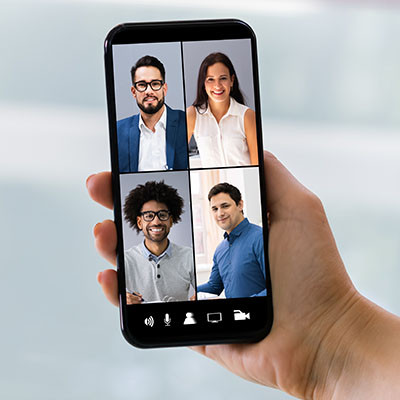 When it comes to exclusive user features, one of the better-known ones on the Apple side of the house is FaceTime, a video chat platform. Apple has however made certain features of FaceTime available to Android users, but they come with a catch. Let's go over how an iPhone user can FaceTime with an Android user, even if some of the features are not quite there.
It's important to preface this blog by stating that Android users cannot initiate a FaceTime call. The user of the iPhone in question will have to start the call. Basically, what happens is that the Android user will use a specific link to join the FaceTime call in much the same way you would join any typical video conferencing call. Here's how to get your link.
We'll start from the iPhone user's perspective to generate the link. They will have to go into the FaceTime application to select the option for Create Link. This will be available in the top-left menu. The user then sends the link to the Android smartphone. This can be done through text, email, or whatever other method you might use.
After the recipient has the link, they can use it to open the FaceTime web application on their device. Since it is a video call, know that it will need access to your microphone and camera in order to work properly. Once the user has added their name to the call, they can join by tapping on Continue.
Now that the Android user has gotten to this point, the iPhone user can see the option to accept or reject the call.
And now, the call can proceed as usual. The call works mostly the same way as your typical FaceTime call would, but with some feature limitations placed on the Android user. You should be able to enjoy your FaceTime calls no matter the device used by whoever is on the other end of the call!
Of course, FaceTime is far from a business-grade video chat platform, so if you're using it to conduct business as usual, perhaps it's time to invest in a video collaboration platform for your business instead. These platforms also won't be nearly as restrictive or as limited by the type of device used by your workers, meaning that anyone can collaborate in the same way.
Hopefully you find this tip of some help. If you want additional assistance with collaboration platforms or further tips and tricks, be sure to call us at (415) 295-4898.
Comments
No comments made yet. Be the first to submit a comment