415 IT Blog
415 IT has been serving the San Rafael area since 2005, providing IT Support such as technical helpdesk support, computer support, and consulting to small and medium-sized businesses
Technology is the Future of Infrastructure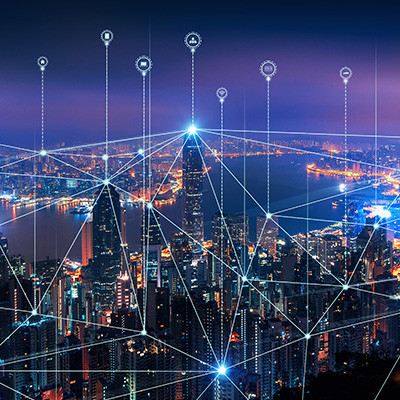 Technology has touched nearly everyone over the past decade or so. More is done using technology than ever before. In this week's blog, we go beyond individual uses of technology and discuss how technology is going to be used to improve infrastructure and the delivery of services that we take for granted.
Smarter and More Efficient Cities
The rapid urbanization we see today demands smarter solutions to address the growing challenges of building and managing urban infrastructure. This is where technology comes in. Technology plays a crucial role in creating smart cities that are sustainable, efficient, and responsive. Through the Internet of Things (IoT), sensors and connectivity enable real-time monitoring such as traffic flow, energy consumption, waste management, and public safety. These data-driven insights empower city planners to make informed decisions, optimize resource allocation, and enhance the quality of urban life.
Intelligent Transportation Systems
Transportation infrastructure is undergoing a remarkable transformation thanks to technology. Intelligent transportation systems use advanced technologies like artificial intelligence and real-time data analytics to enhance the efficiency, safety, and sustainability of transportation networks. From smart traffic management systems that alleviate congestion to the development of autonomous vehicles that reduce accidents and fuel consumption, technology is revolutionizing the way we move people and goods.
Sustainable Energy Infrastructure
The future of infrastructure heavily relies on sustainable energy sources, and technology plays a pivotal role in enabling this transition. Renewable energy generation, such as solar and wind power, is becoming increasingly affordable and accessible, thanks to advancements in technology. Moreover, smart grids and energy storage systems allow for efficient distribution and utilization of renewable energy, reducing reliance on fossil fuels and minimizing environmental impact.
Resilient Infrastructure
In an era of increasing climate change and natural disasters, resilient infrastructure is of utmost importance. Technology equips us with the tools to design, build, and manage infrastructure that can withstand and recover from adverse events. Through predictive analytics, remote sensing, and real-time monitoring, technology enables early detection of potential risks, allowing for proactive measures to mitigate damages, ensure public safety, and minimize disruption.
Advanced Construction Techniques
The construction industry is not immune to the transformative power of technology. Emerging technologies such as Building Information Modeling (BIM), robotics, and 3D printing are revolutionizing the way we design and construct infrastructure. BIM facilitates collaboration, reduces errors, and improves efficiency throughout the entire construction process. Meanwhile, robotics and 3D printing enable faster, more precise construction, reducing costs and increasing sustainability.
Technology will shape the future of our culture, including the way we go about improving efficiency in all walks of life. If you would like to have a conversation about how technology can push your business forward as it is pushing infrastructure forward, give the IT professionals at 415 IT a call today at (415) 295-4898.
Comments
No comments made yet. Be the first to submit a comment