415 IT Blog
415 IT has been serving the San Rafael area since 2005, providing IT Support such as technical helpdesk support, computer support, and consulting to small and medium-sized businesses
Your (Far From Comprehensive) Guide to Google's Secrets and Easter Eggs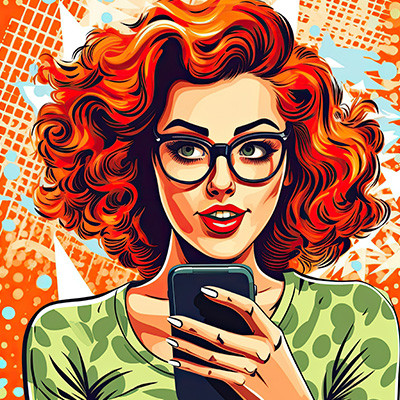 Since its domain was first registered on September 15, 1997, Google has exploded from a relatively simple search engine to the massive assortment of platforms and services that fall under the Alphabet umbrella. That being said, most people tend to think of very specific aspects of Google's Search function… like the amusing Easter Eggs that the platform has become somewhat famous for.
Let's explore some of the many, many jokes and entertaining features that Google has added to Search over the years. Who knows, you might find out about a new favorite.
Full Disclaimer: Google Has WAY Too Many Easter Eggs to Cover Here Comprehensively
Honestly, this shouldn't come as much of a surprise. With these Easter eggs first being secreted into Google's assorted offerings back in 2000, the sheer volume of these hidden features has grown to be truly significant. Plus, some of them are no longer active, being tied to a specific day or event—for example, the search for "2/22/22" made the phrase "Happy Twosday 2You!" appear on that day, but no longer.
Others have been rendered inoperable with Google's shift to an infinite scroll format, rather than pages, as the "Goooo…gle" indicator housed many of these Easter eggs as well.
Many, many of them, however, are still active, with more being added all the time… just do a quick search for "Barbie" for a practical example of how up-to-date these Easter eggs are kept. So, let's explore some that are (as of this writing) still active.
A Tiny Sample of Google's Easter Eggs
Searching for "dvd screensaver" will cause the Google logo in the top left corner to begin bouncing around the screen, changing colors as it goes, similarly to—you guessed it—the screensaver that DVD players would display after remaining idle for too long.
Searching for "text adventure" and then using the Ctrl+Shift+J shortcut to open the developers console will give you access to a Google-themed text-based adventure game, where you set out in search of the letters in the word "Google." As a bonus Easter egg within an Easter egg, responding "no" to the introductory prompt "would you like to play a game" produces a reference to the 1983 movie WarGames.
Searching for "puppy/puppies/dog/canine" or "kitten/cat" will produce a button that, when clicked, will cause a paw belonging to the corresponding animal to swipe up and leave a paw print behind.
Searching for "define anagram" asks you if you meant to search for "nerd fame again," which itself is an anagram of "define anagram."
Searching for "pi" will produce the Google calculator with the pi symbol prominent. Clicking it will start a memory game that takes the player through the digits of pi.
Searching for "meteor shower" will darken the screen momentarily as three meteors pass by, shifting back to the way it was once they have passed.
Searching for "netwon/Isaac Newton" will produce a button with an apple tree on it, which causes an apple to fall down the screen when clicked, just as the legend goes about how the physicist conceptualized the theory of gravity.
Searching for "han/greedo shot first" will show the alternate result, posed as a "Did you mean" at the top of the screen.
Searching for "the one ring" will ask if you meant "my precioussss," in a nod to Gollum from The Lord of the Rings.
Searching for "world's best boss" will ask "Did you mean Michael Scott" as a reference to Steve Carell's character from The Office.
Searching for "breathing exercise" will pull up a functional breathing exercise that you can follow along with.
Searching for "pac-man/google pacman/play pacman" will pull up a functioning game of Pac-Man with a board designed around the Google logo.
Searching for "the answer to the ultimate question of life the universe and everything" brings up the Google Calculator, presenting the answer "42." This is a reference to the Douglas Adams novel The Hitchhiker's Guide to the Galaxy, and has been around since the first Easter eggs were developed—even predating the calculator feature it now appears in.
When We Said This Was a Tiny Sample, We Meant It
There are dozens more Easter eggs to have fun with, and we encourage you to seek them out and see what the developers at Google do in between major projects to keep themselves sharp. If you find a fun one, be sure to let us know when you call us to learn more about our managed services!
Comments
No comments made yet. Be the first to submit a comment