415 IT Blog
415 IT has been serving the San Rafael area since 2005, providing IT Support such as technical helpdesk support, computer support, and consulting to small and medium-sized businesses
That False Sense of Security is Going to Bite You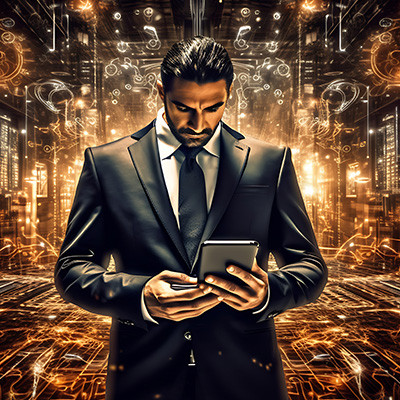 Cybersecurity is important. Scroll through a few pages of our blog and you'll see article after article talking about threats and ways to make yourself and your business less vulnerable to cyberthreats. As an IT professional, however, I'd be so much happier if the state of the world didn't require such a massive effort just to protect oneself and we could just talk about cool stuff you can do with modern technology all the time!
But alas, strong cybersecurity is crucial to virtually any organization, and it's becoming even more important by the month.
You Can't Flub Your Cybersecurity Awareness
Cybersecurity is something that you can't just ignore. It's not going to ignore you—cybercriminals target the people who think they aren't a target in the first place.
Most businesses these days have at least some level of cybersecurity-based compliance regulations to meet and follow. Some can come from the state, some can come from the industry you are in, some apply based on the type of information you work with, and some can come directly from your business insurance provider.
One of the biggest mistakes I see business owners and C-levels make is that they have overconfidence in their own cybersecurity. Most business owners are the least secure people I know (and I don't mean that in an insulting way; CEOs and entrepreneurs, in general, are just wired to be efficient, and cybersecurity practices can feel like a big roadblock to efficiency.)
Heck, I lose sleep at night when I suspect that the owner of a company we work with refuses to use multi-factor authentication, but I catch myself longing to turn that feature off because of the extra couple of seconds it adds to getting into an account every day.
The point is, even as a leader, you can't skimp on security. In fact, you should be the shining example of it in your organization.
You Have to Know If You Are Compliant or Not
Depending on the regulations your organization needs to meet, you likely have a laundry list of tasks to check off quarterly or yearly. For many organizations, a part of that might include a regular penetration test.
A penetration test is a very specific set of tasks that involve an ethical hacker attempting to break into your business network using a variety of different ways.
There are multiple phases that include reconnaissance, scanning for vulnerabilities and other weaknesses, getting in and attempting to steal, change or delete data, staying within the network undetected for a period of time, and looking for non-technical ways to exploit your organization, such as social engineering.
It's not a small feat, and it's far from the typical quick network audit or port sniffer scan and things that a technician might do to solve a problem or investigate an issue.
Don't confuse the small stuff with a penetration test. I've talked to business owners in the past who were convinced their network was secure because a third-party ran some network audit tools that came back with devices that were out of date and fixed them. While that's important to do, and something we do regularly, and maintain for our clients, it's a long way from an actual penetration test.
Let's Make Sense of Your Cybersecurity, Together
Protecting your business from modern-day threats and meeting regulatory requirements is a challenge if you try to do it by yourself. Let 415 IT be your trusted IT partner and keep your business operating smoothly. Get started today by calling (415) 295-4898.
Comments
No comments made yet. Be the first to submit a comment